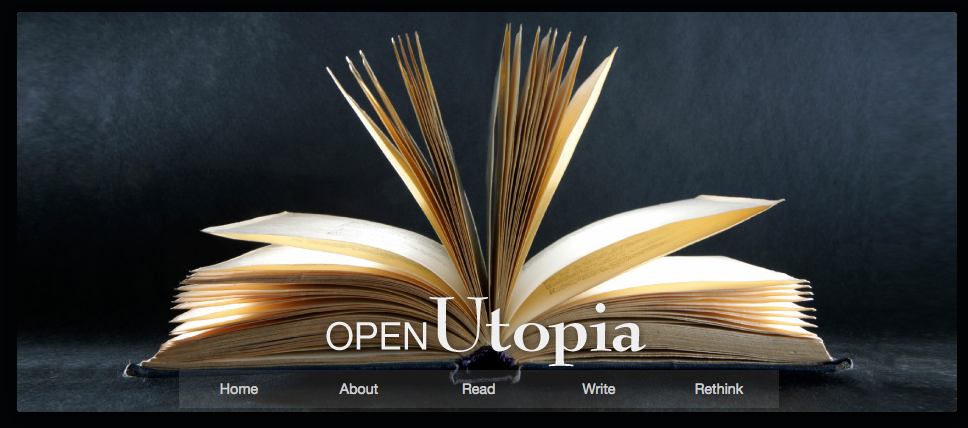 ". . . though no one owns anything, everyone is rich." —Thomas More
You may have seen the fliers for The Open Utopia on the tables at the Welcome Reception at this year's SUS annual meeting, but if you haven't yet visited the site, here's what it's all about: Stephen Duncombe has created an open version of Thomas More's Utopia, "open to read, open to copying, open to modification." The latter refers specifically to "an annotatable and 'social' text available for visitors to comment upon what More – or [Duncombe] – have written, and then share their comments with others." There are even audio versions of Utopia, "user-generated galleries of Utopia-themed art and videos," and "[f]or people interested in creating their own plan of an alternative society, . . . a wiki with which to collaborate with others in drafting a new Utopia." Additionally, "all the letters and commendations, as well as the marginal notes, that were included in the first four printings of [Utopia in] 1516-1518 in which More himself had a hand" are included.
Duncombe has clearly put a lot of work into this project, and it's definitely worth checking out. Do so at http://theopenutopia.org/home/.